Products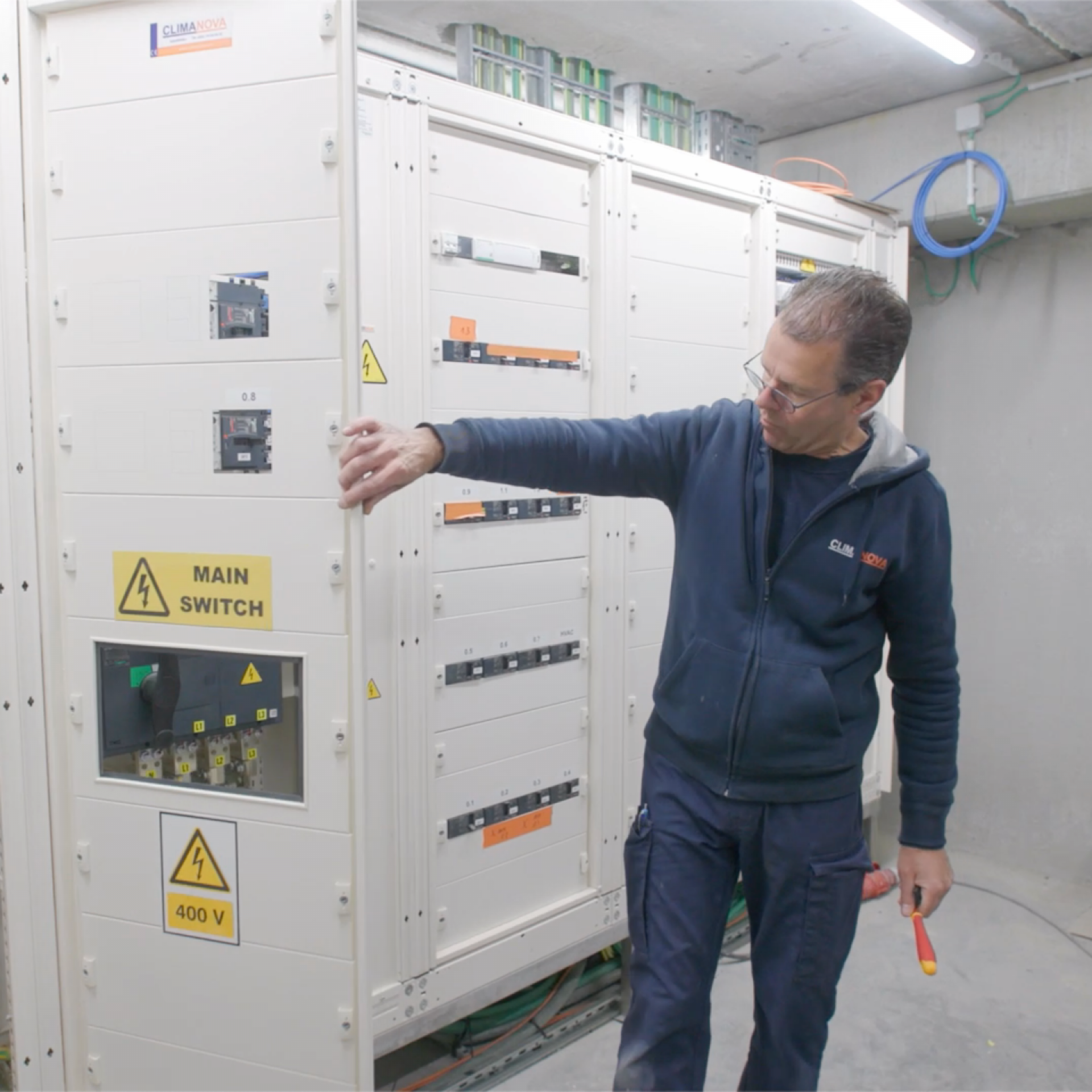 Low voltage
Low voltage refers to alternating current up to 1,000 volts and direct current up to 1,500 volts. Low voltage therefore also includes the 230/400 volt mains used in businesses and homes. We supply and install low voltage installations that comply with the low voltage directive.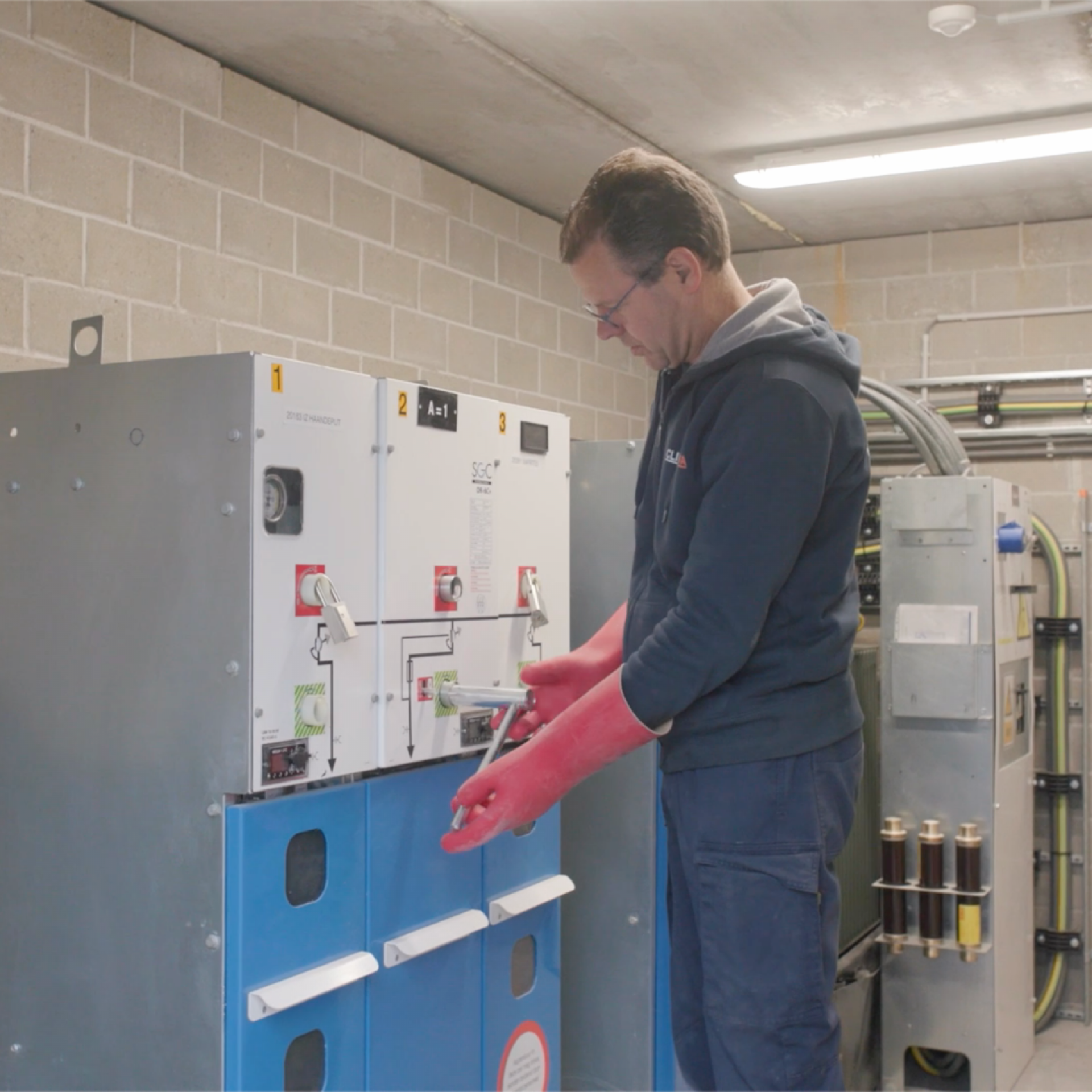 High voltage
High voltage is an electrical voltage between 1000 volts AC or 1500 volts DC and 25,000 volts (25 kV). In commercial buildings and factories, a connection to high voltage is made via the so-called high-voltage cabin. We are experienced and certified to connect these and put them into operation.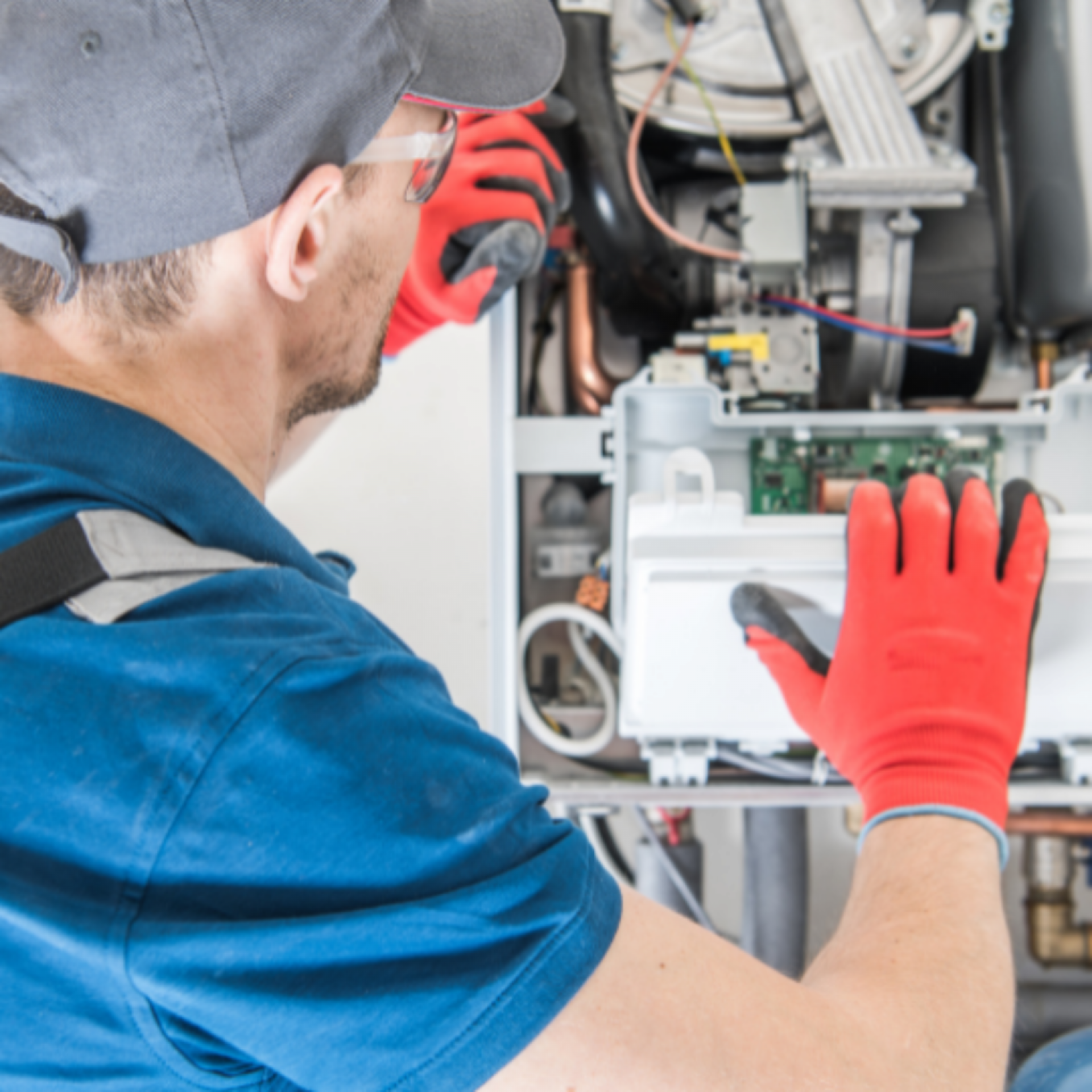 Heating
In the field of heating, we choose to install wall-mounted boilers with a high efficiency. In addition, we are happy to look into which burners or boilers are suitable for your industry.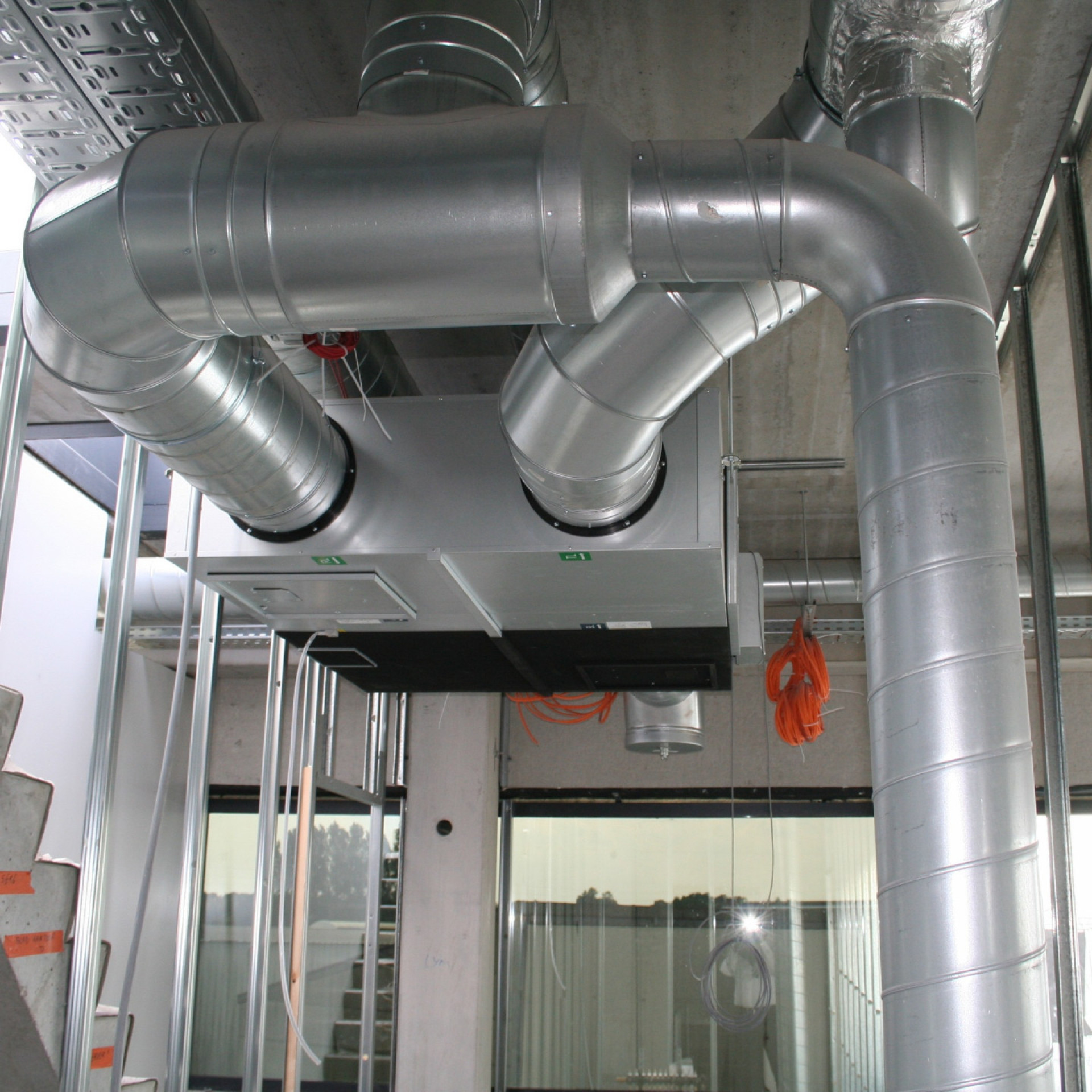 Ventilation
Good air and climate conditions, combined with efficiency and sustainability. For this we use DencoHappel products. These products stand for environmental friendliness and high-tech quality. This way, we ensure an optimal climate.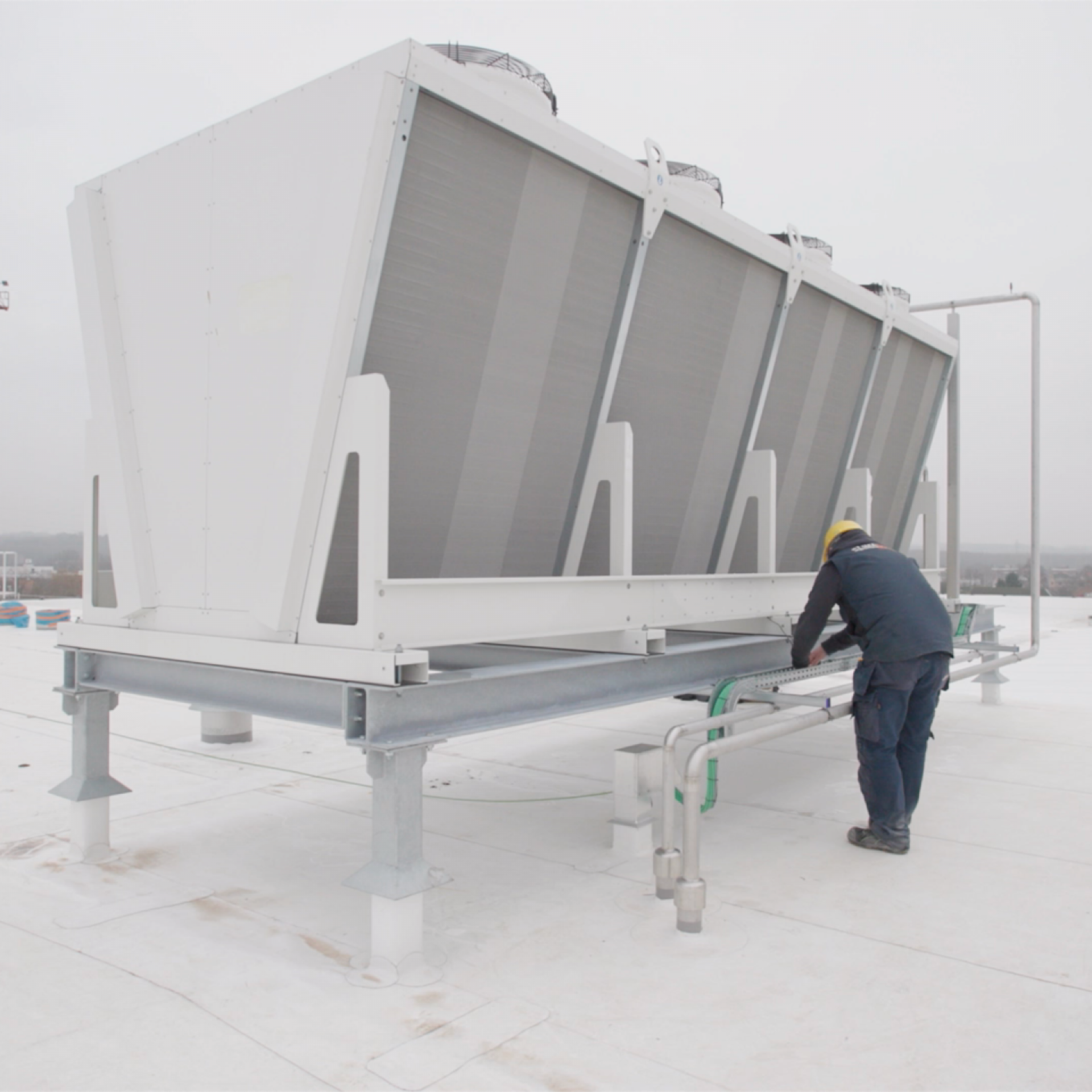 Cooling
Climanova designs, builds and manages customised industrial refrigeration and freezing installations. You can count on our specialised services for small and simple as well as large and complex installations. These services include everything from engineering through assembly to after-sales service. We are there for you as a refrigeration certified and VCA approved company.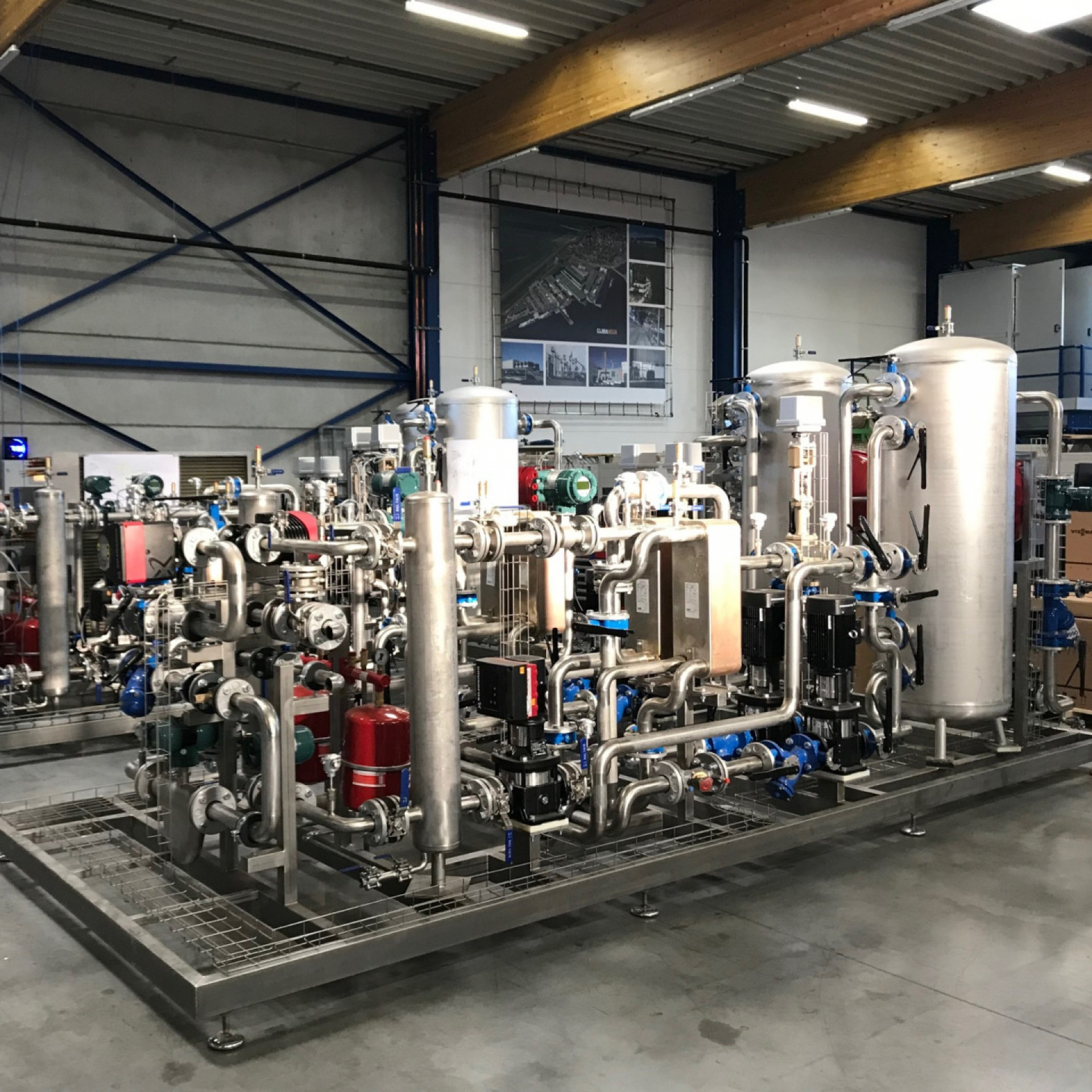 SKID construction
Climanova has space experience in SKID construction for various technical applications and functionalities.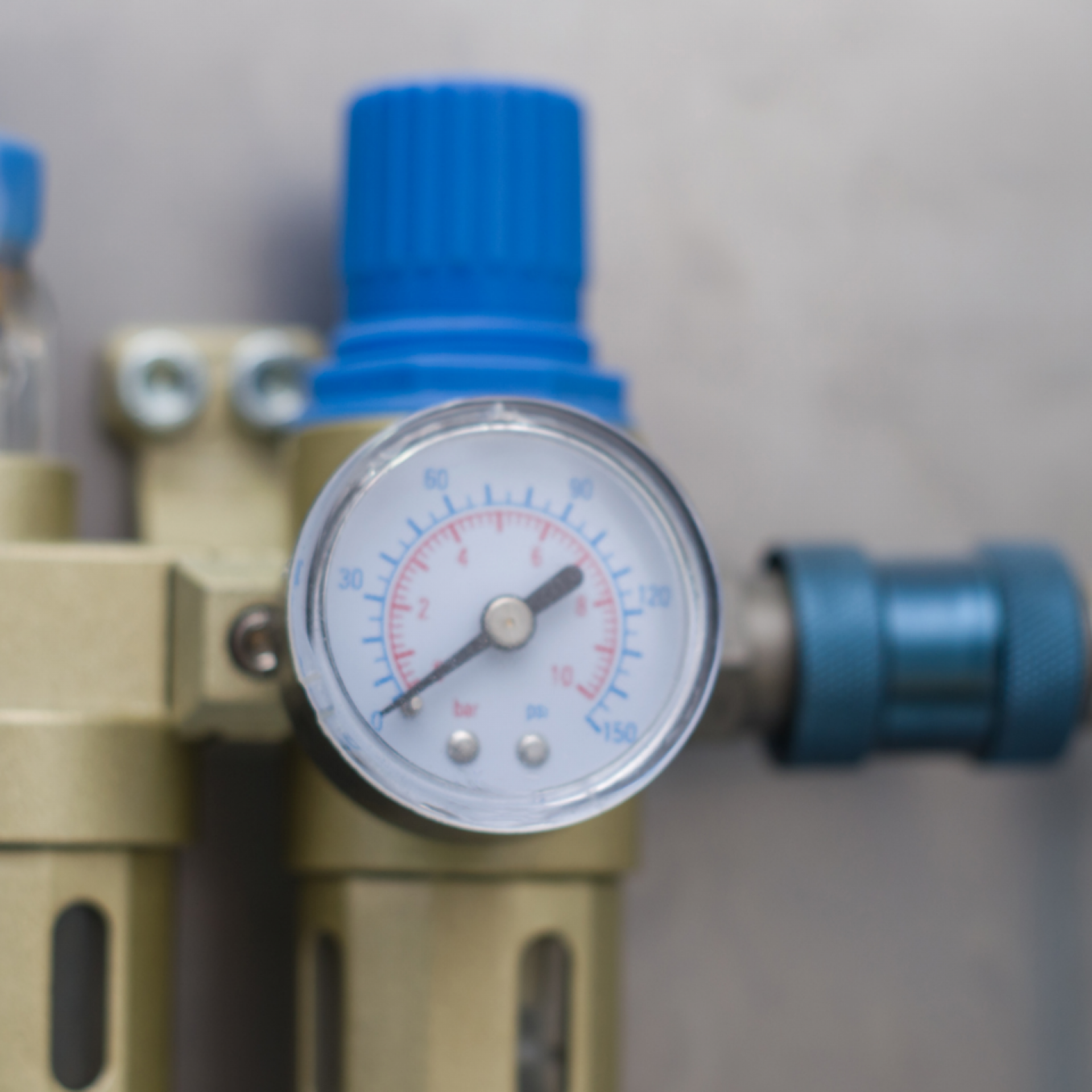 Compressed air
Compressed air is compressed air that is used, among other things, to power motors, machines and tools. Either to blow parts clean or to pressurise them.
Data
Climanova takes care of the data cabling and networks within your business environment, fitting your needs and wishes. Internet and intranet are no longer part of our society, we ensure that you can work fast and safe within your company buildings.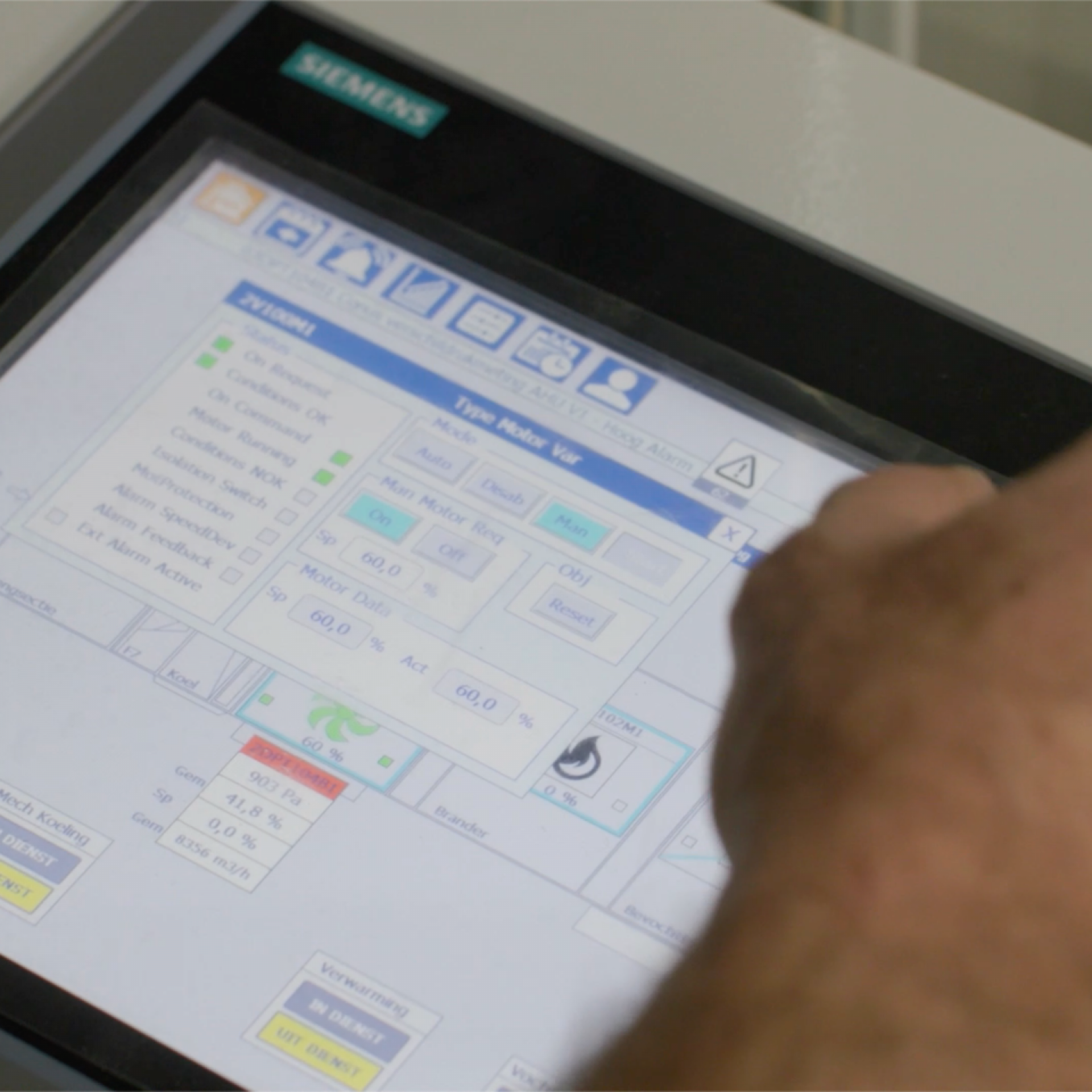 Control technology and industrial automation
At Climanova, we use the highest quality products. We use, among others, products from SIEMENS, Danfoss and SIMATIC, in the field of automation, systems and control equipment. We ensure that everything is professionally installed and coordinated. A custom programmed control panel (touch panel) makes the whole user-friendly and clear for the customer.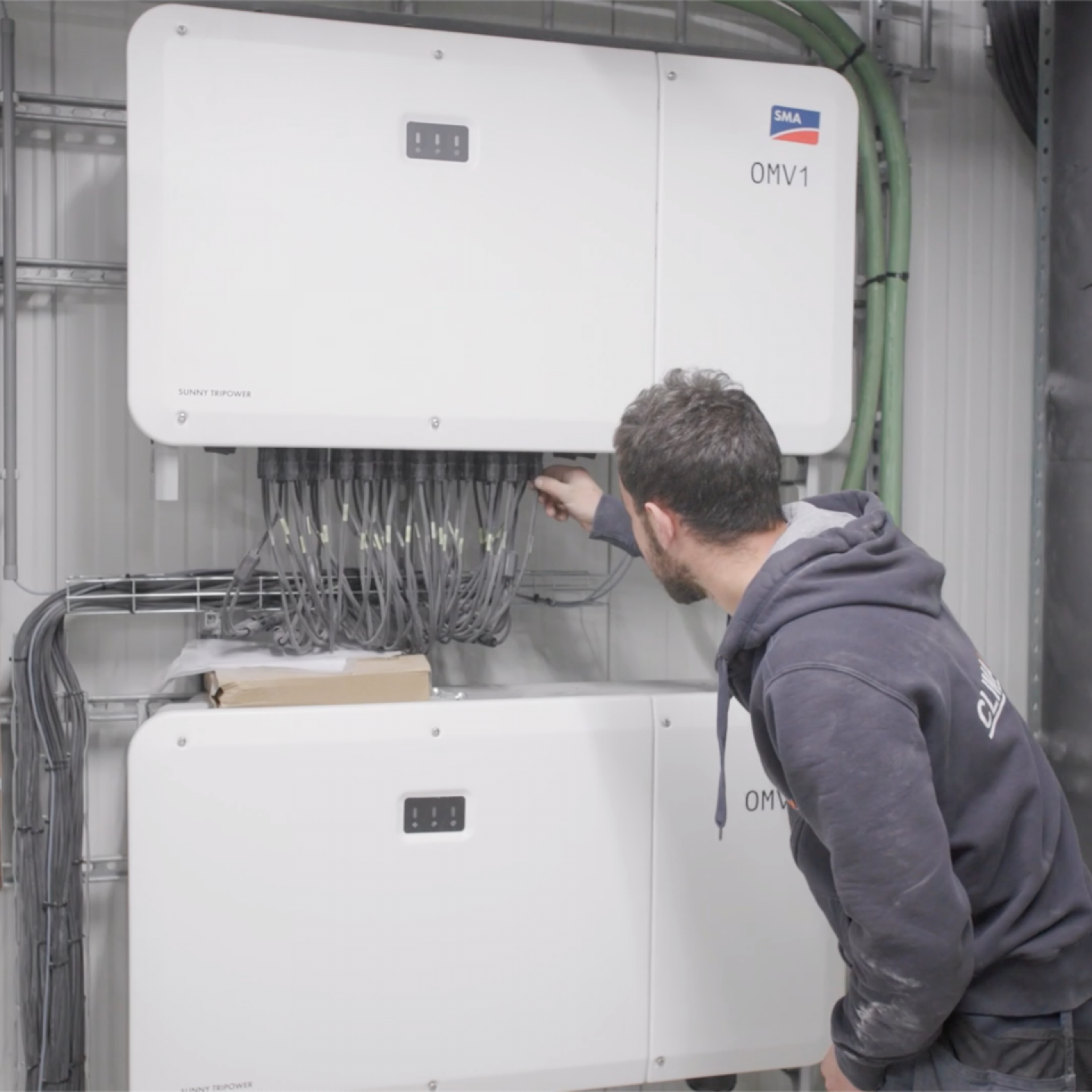 Sustainable energy
Conscious use of energy is a goal of Climanova. That is why we are increasingly orienting ourselves towards the use of green energy. We coordinate the entire work related to the installation of a high-voltage cabin, the installation of solar panels, assistance in applying for green power certificates in Belgium and integration into the existing electrical installation using EMS.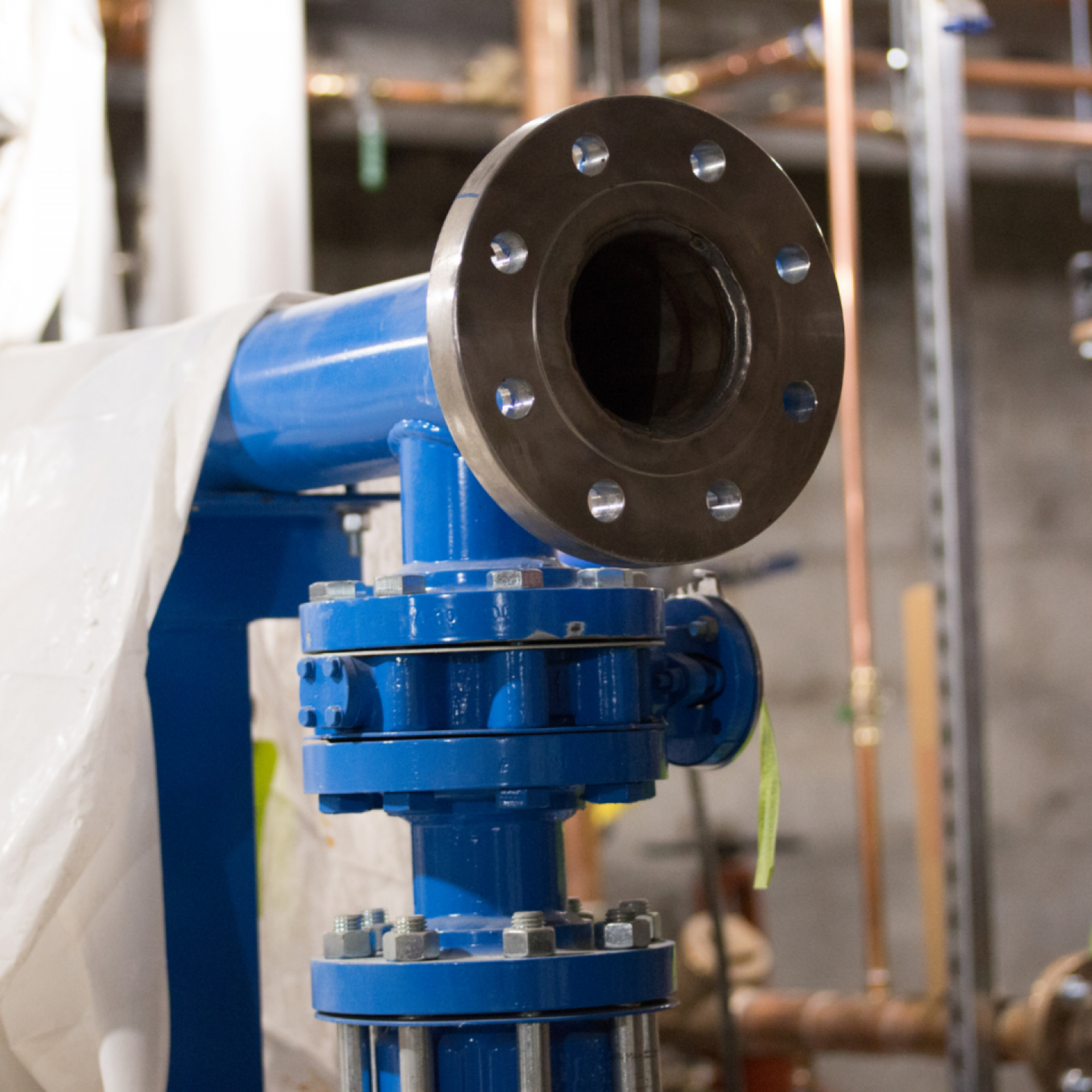 Water
Climanova installs the necessary water pipes and facilities. This varies from tap water and process water to the construction of sprinkler systems and water basins.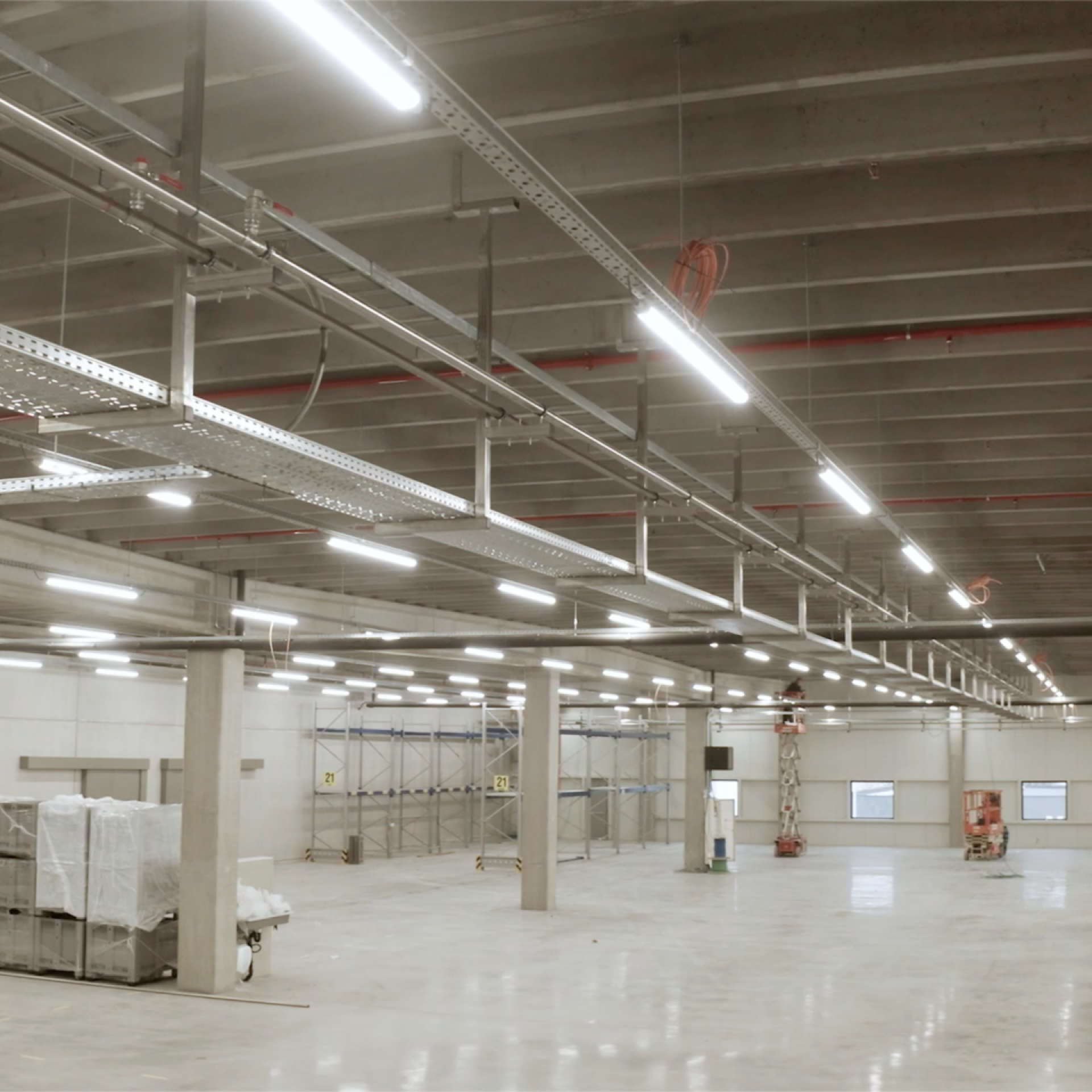 Lighting
We realise the right lighting and lighting solution to suit your needs and challenges. Whether it's a production environment, warehouse or office environment with workstations. Everything has its own specific characteristics and requirements.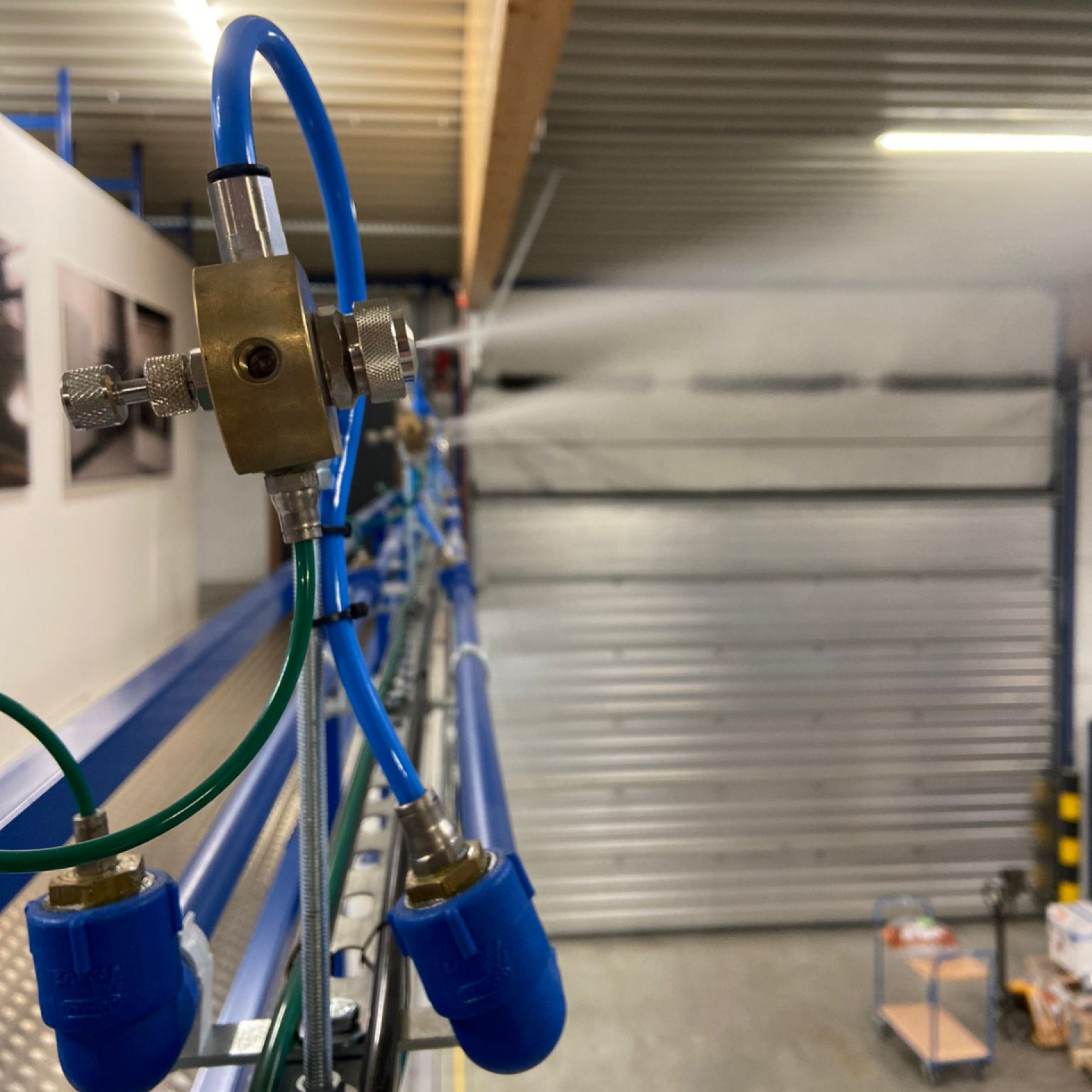 Humidifying
Proper control of the air humidity in the storage sheds and production areas results in less quality loss and less weight loss. Stored products lose moisture to the environment through transpiration and respiration. The drier the ambient air, the more moisture is lost to the environment. The right humidification can compensate for this.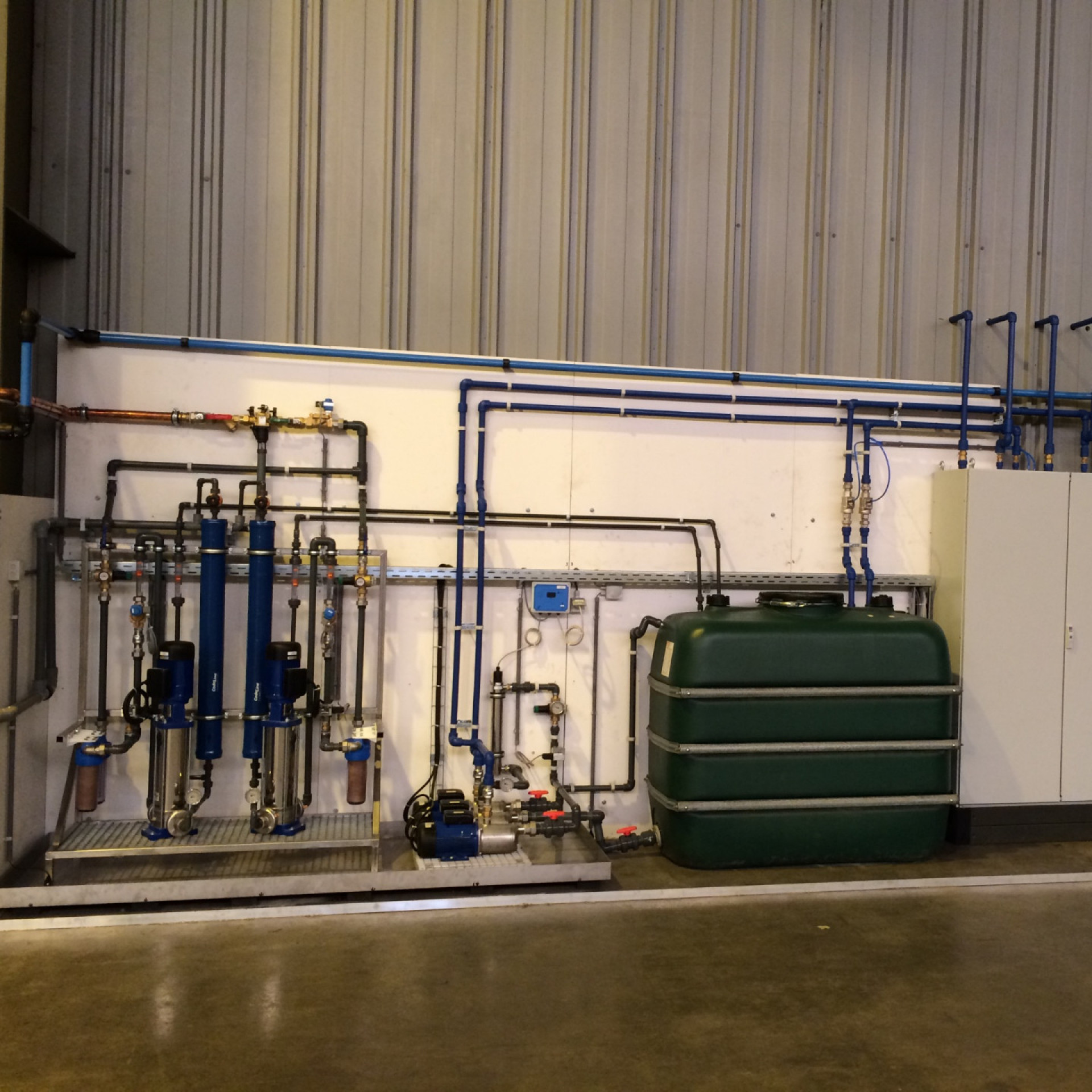 Water treatment
It is of great importance that water is of optimal quality. Untreated water contains many minerals and impurities. These are released when the water is absorbed into the ambient air. In addition, bacteria such as Legionella can multiply rapidly under ideal conditions. Correct water treatment ensures that bacteria are separated out and disappear with the drain water or concentrate. A properly functioning water treatment prolongs the service life and improves the reliability of the installation.