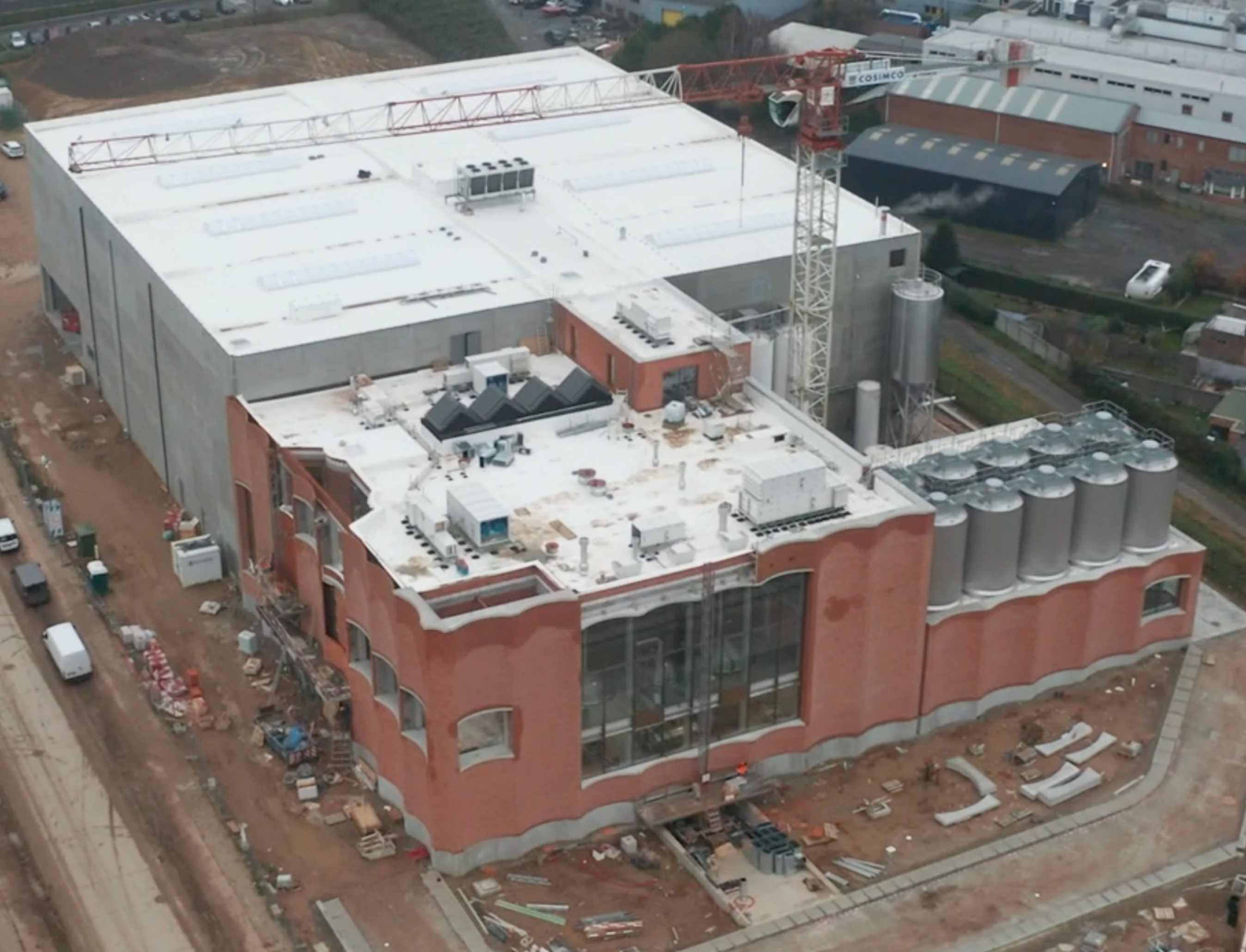 Lindemans Brewery - Sint Pieters Leeuw
New factory building - Turnkey project technical installations
Climanova is involved as a technical key partner in the new Lindemans Brewery plant.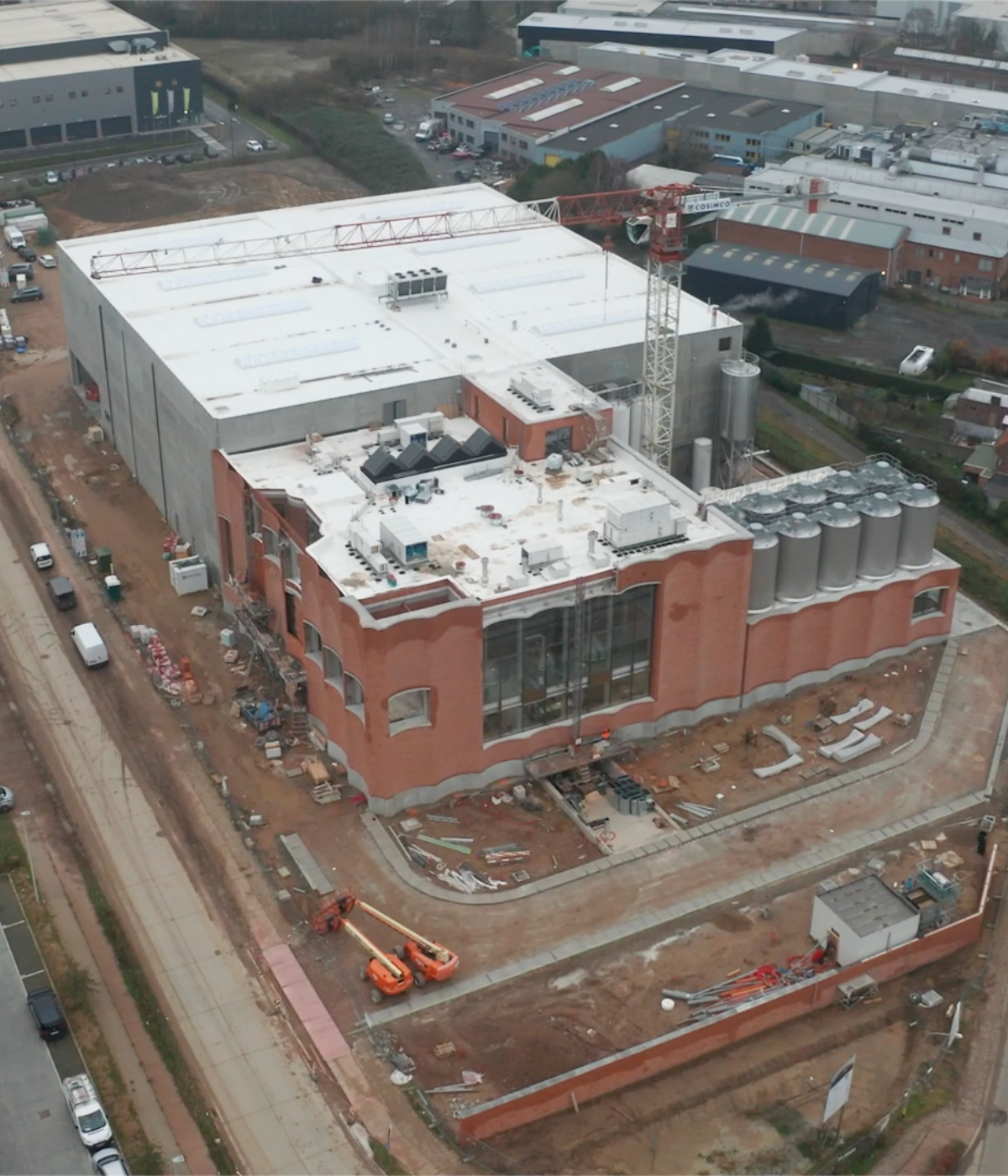 Brouwerij Lindemans, known for Lindemans Kriek, is currently building a completely new factory (brewery) to expand its production capacity. It concerns a brewery with a production hall and a brewing hall. This new plant will be built on the Ruysbroeckveld industrial estate in the municipality of Sint-Pieters-Leeuw (near Brussels).
Climanova is involved in this project as one of the main players in facilitating and building the technical installation (except for the production process itself).
Applied techniques from Climanova in this project are: Cooling, heating, ventilation, lighting, CO2 production, extraction, industrial automation, control technology, technical facilities in the offices.